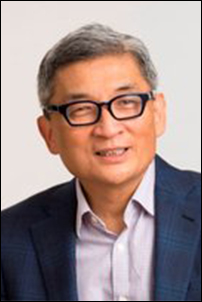 Bill Imada, the founder, chairman and chief connectivity officer of IW Group, a Los Angeles based minority-owned and operated advertising and marketing agency, will be visiting with students interested in advertising and public relations on Tuesday, April 2, 2019.
In addition to visiting classes in the Department of Journalism and Media Studies, Mr. Imada will give a talk at 1:30 p.m. in Domenici Hall, Room 106. Any interested students are invited to attend the 75-minute session.
Originally from Oregon, but largely raised in Los Angeles, Mr. Imada's clients have included General Motors, Coca-Cola, Lexus, McDonalds, Verizon, Walmart, Warner Bros. Pictures, HBO, American Airlines and Godiva Chocolatier.
In 2015, Mr. Imada co-founded the National Millennial Community, an organization made up of the next generation of leaders from across the country. According to the organization's website, the group's mission is focused on changing the public's negative stereotypes about millennials, while bringing members of the millennial generation together with current leaders in media and business.
Photo: Bill Imada (Photo courtesy of Public Broadcasting Service)