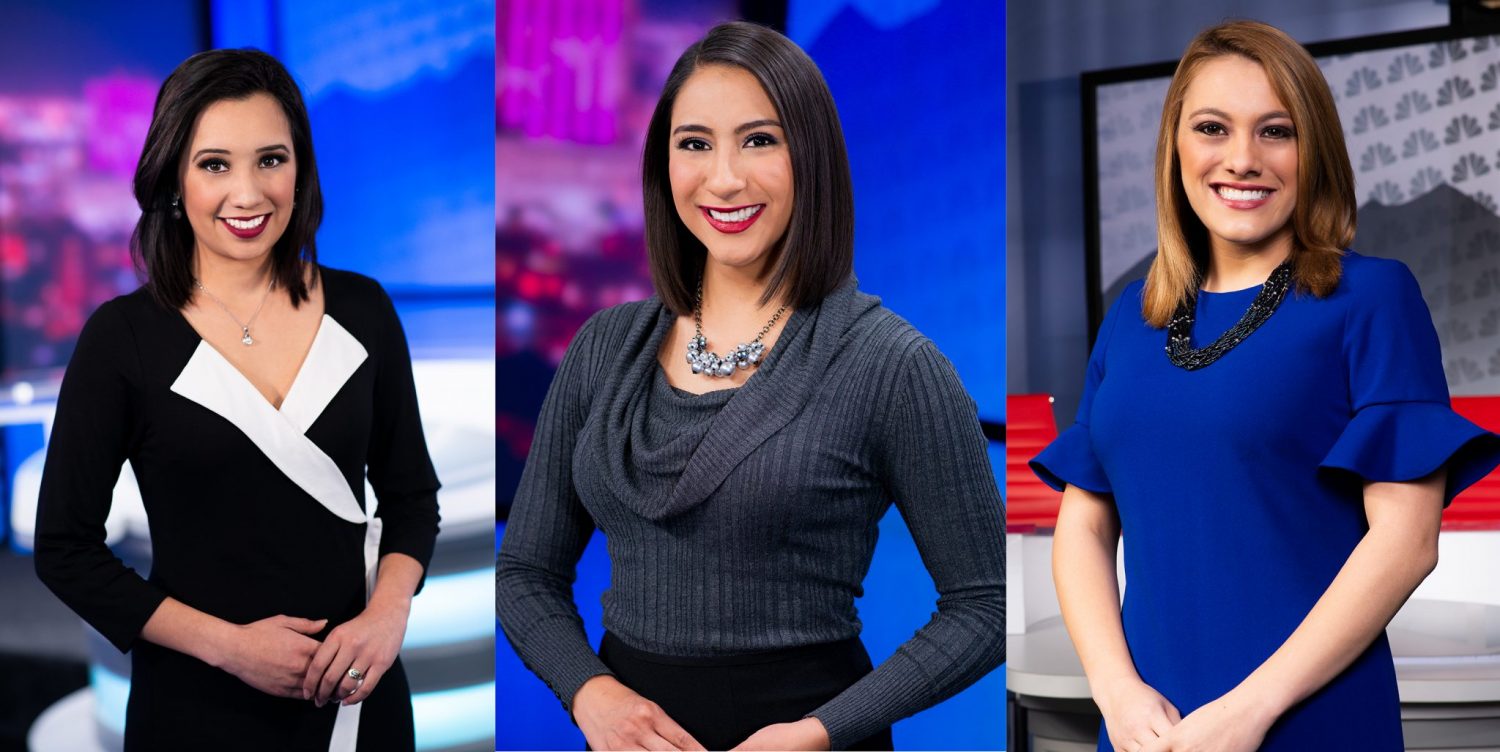 News22 itself became the subject of a local news story when the Las Cruces Sun-News published a piece June 15 highlighting the success of News22 alumni. The story was originally published on the NMSU News Center site and was later picked up by the Sun-News.
The story features quotes by a number of distinguished NMSU journalism alumni including current reporters and production staff members for ESPN and NPR, as well as numerous local news outlets.
Congratulations to our alumni for their sustained, high-profile career success in broadcast media and beyond.
Photo: The El Paso KTSM weather team, from left: Monica Cortez, Celina Quintana and Jessica Nevarez. All three women are NMSU graduates who worked for News22. (Photo courtesy of KTSM)