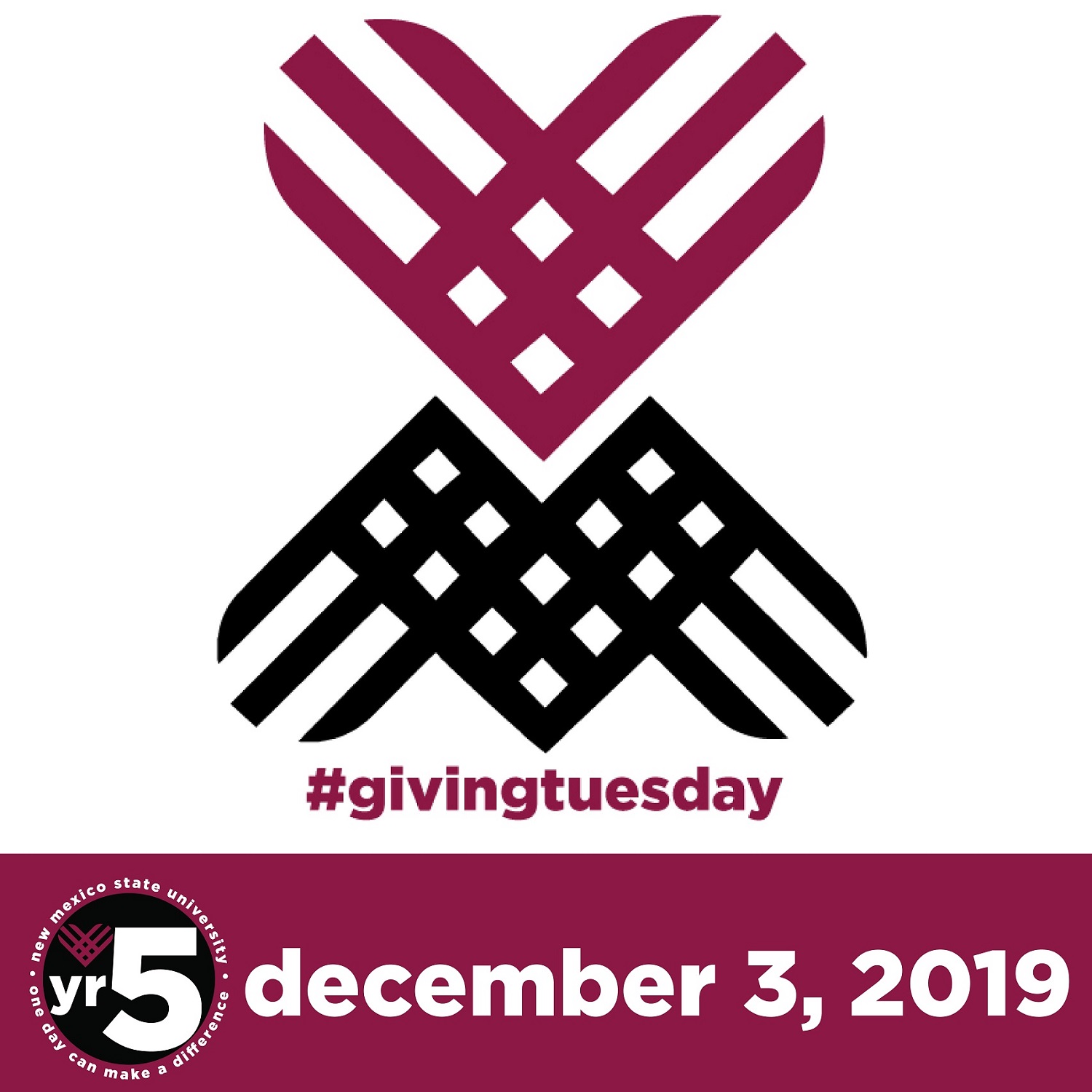 Don't forget Tuesday, Dec. 3, 2019, marks our annual Giving Tuesday event at NMSU!
Over the past four years, the NMSU Giving Tuesday event has raised $13.1 million in contributions and established 197 new scholarships! 
The following dollar-for-dollar matching opportunities will be available on Giving Tuesday this year:
Get matched up to $1,000 per household when you make your gift in person at the Giving Tuesday Headquarters in Corbett Center Aggie Lounge on the Las Cruces campus between 9 a.m. and 5 p.m. Dec. 3, or via the online giving page between 12:01 a.m. (MST) and 11:59 p.m. (MST) on Tuesday, Dec. 3, 2019. A total of $200,000 will be available this year for matching!
CLICK ON THE GIVING TUESDAY LOGO BELOW ON TUESDAY, DEC. 3, 2019, TO GIVE TO THE DEPARTMENT OF JOURNALISM AND MEDIA STUDIES!