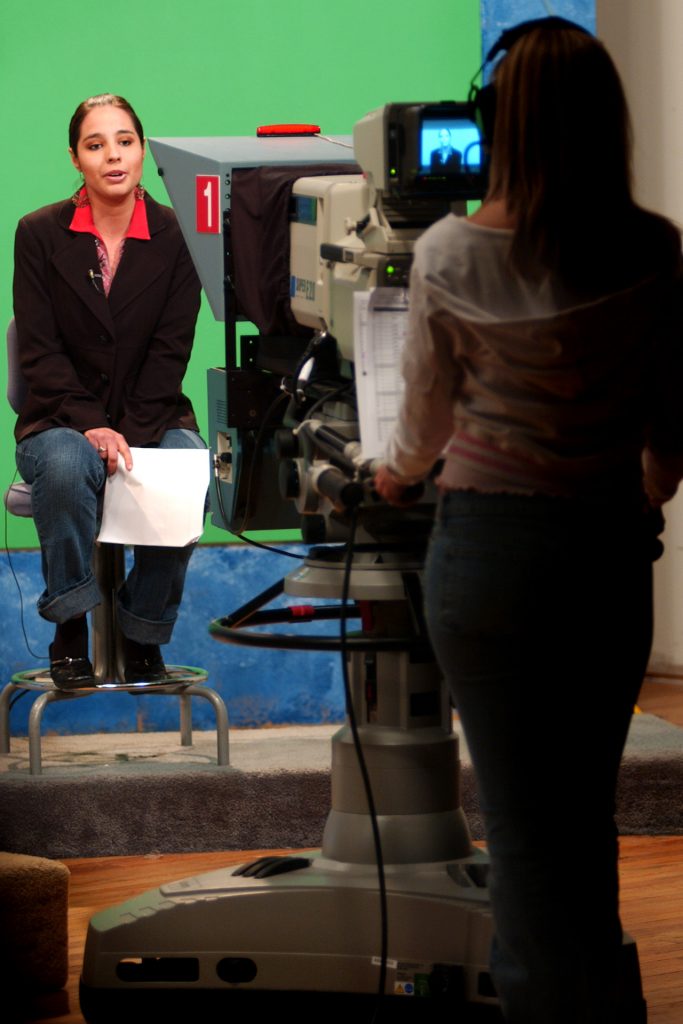 Utilizing in-house public television and radio station facilities, our students get to learn in a real-world setting with state-of-the-art equipment. Students may elect to complete the entire sequence of broadcasting classes, or only some of the courses. These courses emphasize television journalism, video production and on-air performance.
In addition to our live student television newscast, News22, many of our students gain real-world experience working for AggieVision and/or interning at many off-campus stations and other companies. Students also produce news segments in Spanish for Noticias 22. 
Graduates of our broadcasting program have had successful careers at television and radio stations across the nation.